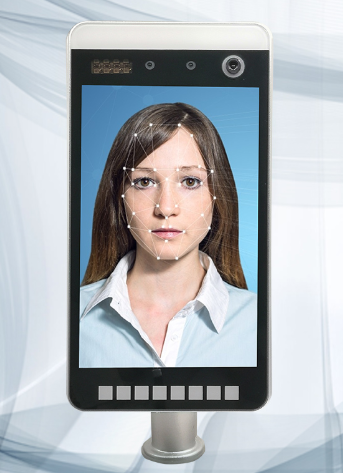 Temperature Testing Time Clocks
It is time to test some temperatures!
MizziSoft have some exciting news to announce – we are now offering Time Clocks that also provide options for facial recognition and temperature testing as a part of the "Clock On" process.
COVID-19 has changed the way that we work forever. Whilst restrictions are beginning to ease, concerns are beginning to rise from employees and employers as to how they are going to minimise the risk to their workforce, especially if there is the predicted Second Wave of cases.
An elevated temperature is one of the common recognisable symptoms of COVID-19 and the current Australian government recommendations indicate that any individual with a fever should self-isolate and get a COVID-19 test as a precaution.
Many businesses across the world have begun temperature testing.
"Staff are required to have their temperature tested and confirm they have no flu or head-cold symptoms. "[1]
Temperature testing plays an important role in identifying workers who are at risk of COVID-19 or other illnesses (such as the cold or flu) and giving you the ability to then isolate them from the rest of your workforce.
What if having each staff member temperature tested was as simple as a check as they clocked in?
Reference:
[1]
Popular Burger Chain is Temperature Testing Workers before every shift to ensure that they don't have Coronavirus
Daily Mail UK
Key Points if considering Temperature Testing in the Workplace:
Many workers are struggling through these times.
Whilst it is a standard policy to stay home if you are unwell, many will try to hide symptoms and "push through" given their financial needs for work.
Be kind and provide support through Employee Assistance Schemes where appropriate to help people work through the challenges of these hard times.
Recognise that a high temperature is not an absolute indicator of COVID-19 – further screening may be required by a qualified professional.
Don't automatically assume it is COVID-19, but take care in case it is.
Explain to managers and staff why you require employees to be temperature tested and the implications of refusal. Ask employees to inform you in advance if they object to screening. If there are objections, listen to them and try to allay any fears.
This is a case where we need to look at the bigger picture.
The more potential cases, the longer this goes on.
Consider your responses.
How do you respond if an employee or colleague has a temperature? Where will they go and whom will they speak to?
Have set processes to follow.